This variant is currently sold out
Rollers en Ligne

Grille de Tailles
★ Coloris Blanc

★ Prêt à rouler, aucun montage requis

★ Coque extérieure en plastique durable et chausson intérieur confortable, respirant et rembourré

★ Enfilage facile, lacets et boucle de maintien micrométrique

★ Roues de 70mm dureté 80a (convient également avec des roues de 72 mm)

★ Roulements Abec-7

★ 1 Frein arrière (optionnel) et deux clés Allen incluses

★ Les roues sont montées alignées, mais peuvent être montées en décalé pour plus de sensations

★ Produit approuvé Vegan par PETA

Impala Rollerskates Grille de Tailles

EU
US
CM
32
1
19
33
2
20
34
3
20.5
35
4
21
36
5
22
37
6
23
38
7
24
39
8
25
40
9
25.5
41
10
26.5

*Merci de noter que les mesures en CM sont approximatives. Si vous êtes entre deux tailles, nous vous recommandons de choisir la plus grande.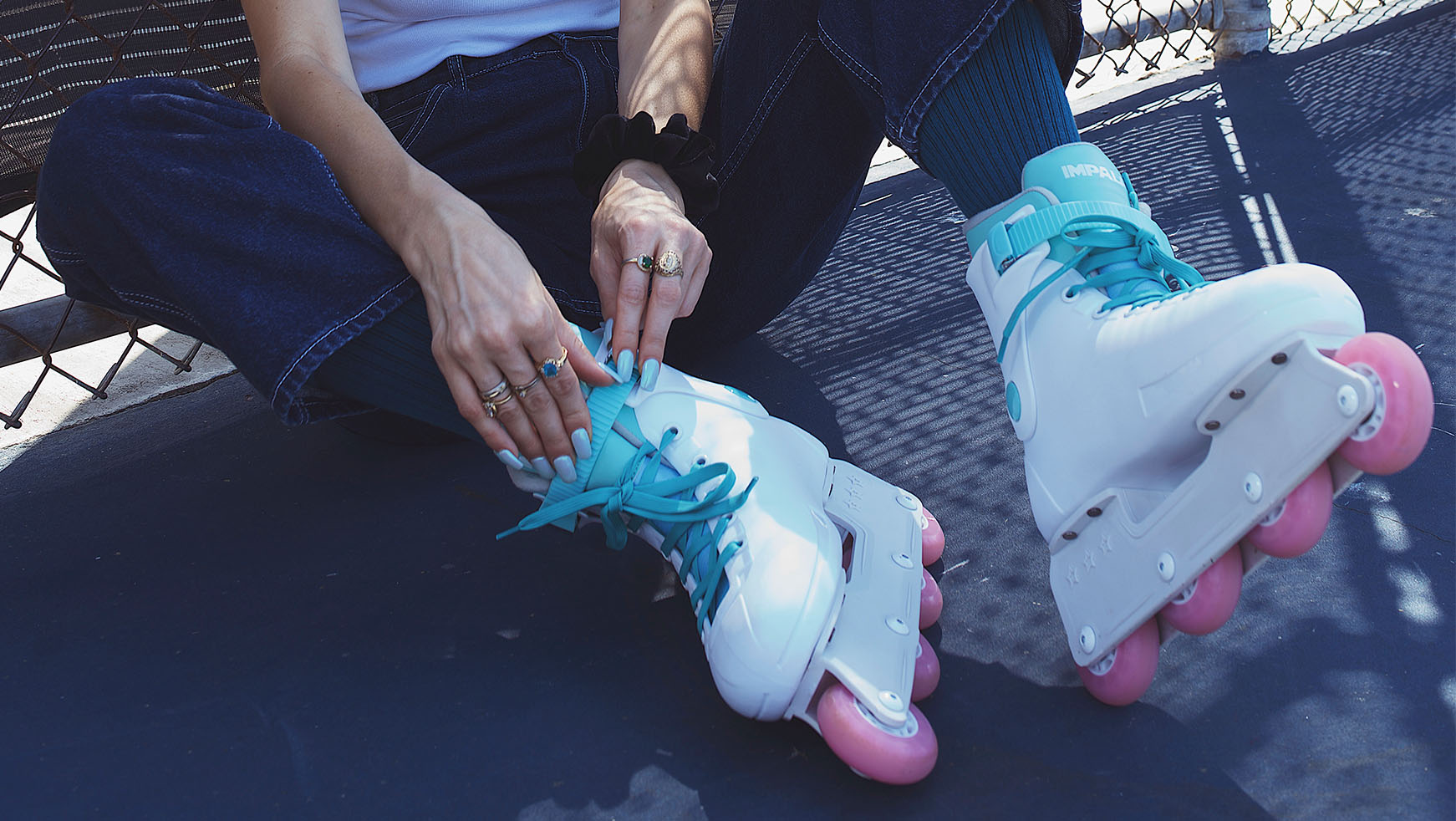 Comfort
Durable boot & comfortable, breathable, padded boot liner for your comfort. Easy entry buckle and lace combo – to make it quick and easy to put your skates on.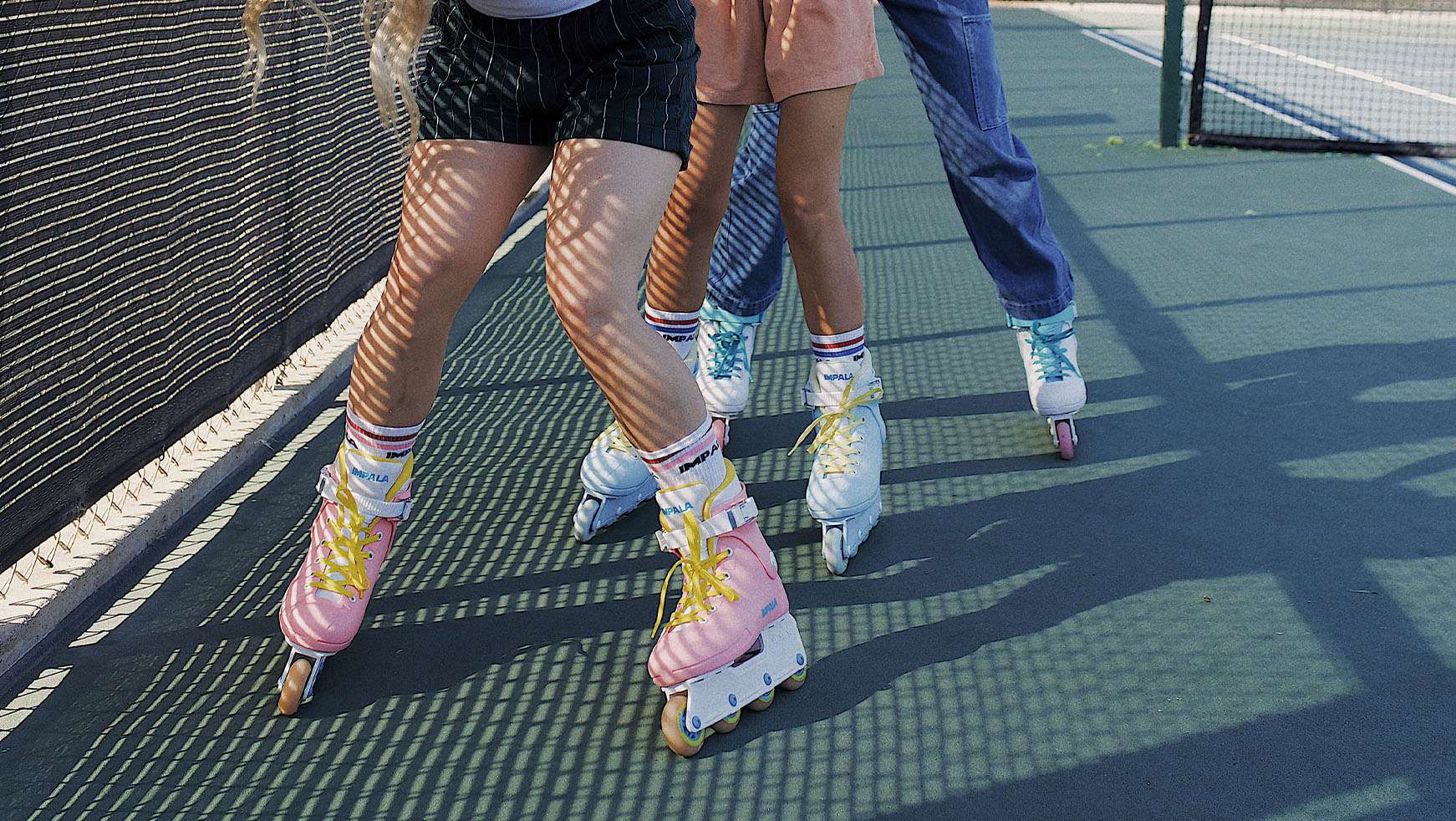 Recreational skating
Our inline skates are designed for recreational skating both in and outdoors.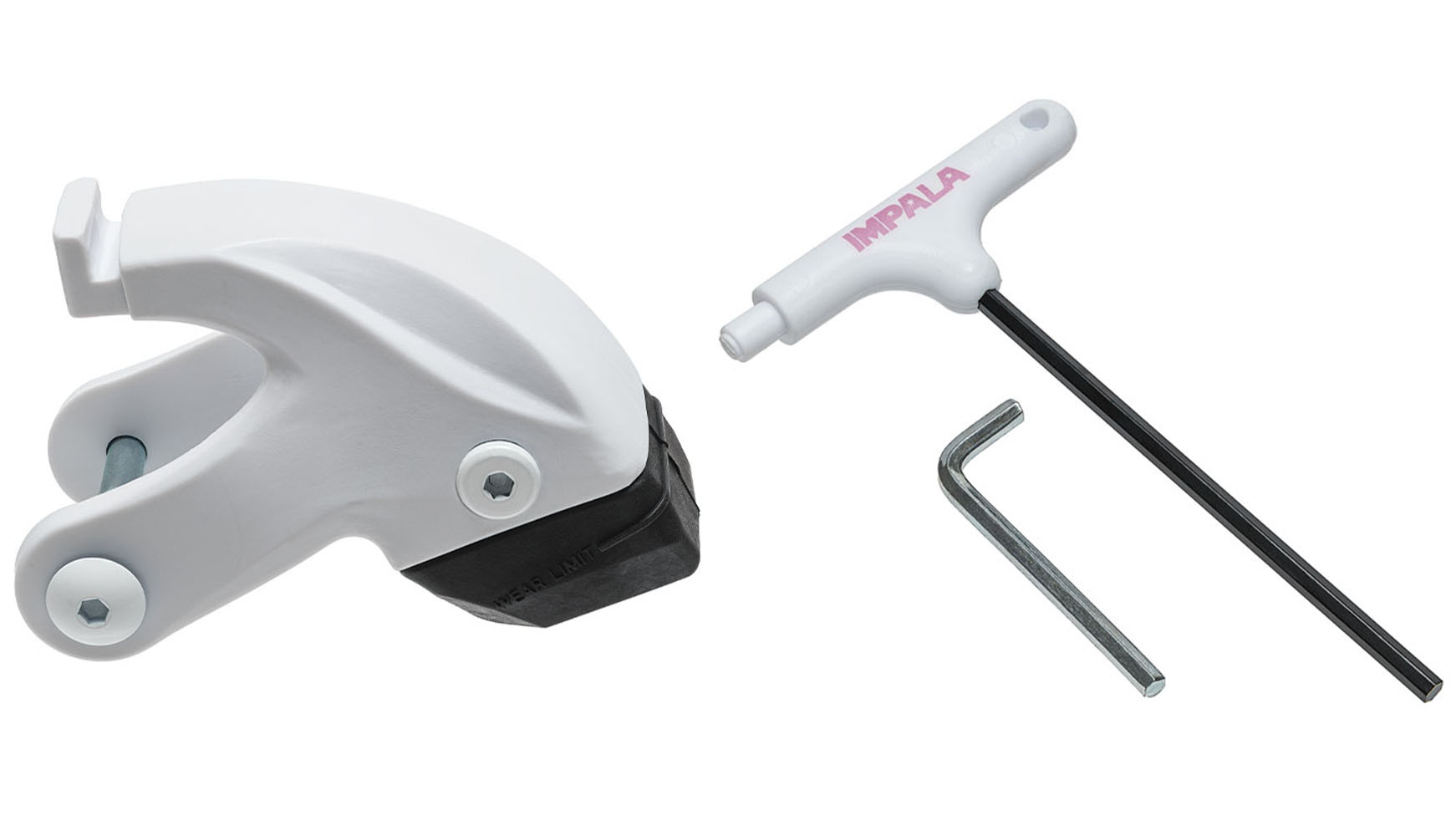 Optional Brake
Optional heel brake and two Allen wrenches are included with your skates. Instructions on how to install your brake, and more, are included in the enclosed User Manual.