Ce produit est actuellement épuisé.
Caractéristiques

Guide des Tailles
★ POUR LES RUES & LES SKATEPARKS - PROCHAIN RESTOCK : NOVEMBRE

★ Collaboration avec un artiste de Los Angeles Robin Eisenberg

★ 8.25" x 32" x 14.25" Wheelbase

★ Trucks Tensor 5.5"

★ Roues de 53mm dureté 101a.

★ Si vous chaussez entre US5 et US11, cette planche vous conviendra

★ Planche Premium en bois dur d'érable Canadien

★ Full shape, medium concave

★ ABEC-7 Impala Pink Rubber Shield bearings

★ GARANTIE A VIE: Sur tous les défauts de fabrication

★ SUSTAINABILITY: We plant 3 trees for every 1 tree used to manufacture our skateboards.

SATURN SKATEBOARD, SATURN DECK, CELESTIAL DECK:
Choisir la bonne taille de planche.
Le choix de la planche se fait souvent en fonction de votre style, votre taille et votre pointure. Si vous chaussez entre US5 et US11 femme:
"IT'S GOOD FOR STREET, PARK, OR WHATEVER YOU WANT TO SKATE"
- Hilary Shanks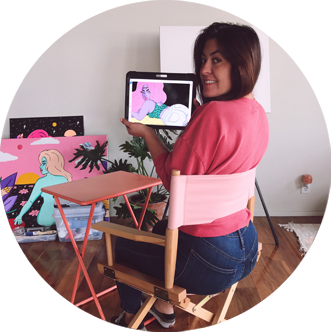 ABOUT THE ARTIST
Robin Eisenberg is an LA-based artist whose work features alien-esque female characters in neon-frenched, intergalactic settings. Robin has worked with clients such as Thrasher, Apple, Netflix and more.
"A lot of my drawings focus on alien superbabes in space, doing normal everyday things like watching movies or daydreaming and looking out their spaceship windows. For the deck, I thought it would be fun to draw an alien lounging on the rings of a planet, maybe taking a break and resting for a minute. Mostly I wanted the design to be cosmic and colorful!"
- Robin Eisenberg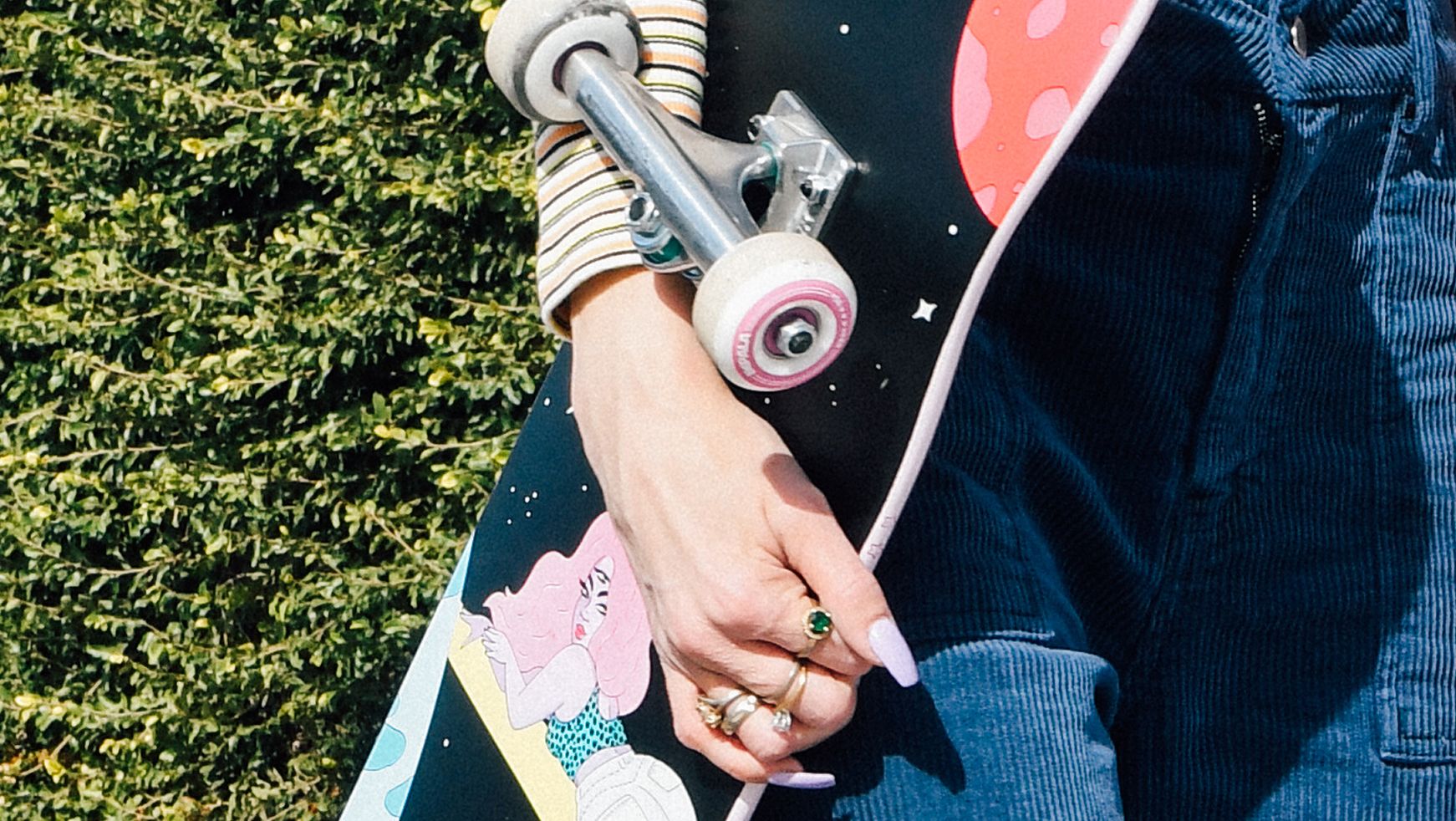 DURABILITÉ
Nous nous soucions de notre impact et nous nous efforçons de créer un produit qui en soit conscient. À toutes les étapes de la conception à la production, nous sommes attentifs à chaque détail - des matériaux aux processus de fabrication que nous utilisons.
We have partnered with the National Forest Foundation (NFF) to donate to their tree-planting program - planting three trees for every one tree we harvest in the making of our skateboards.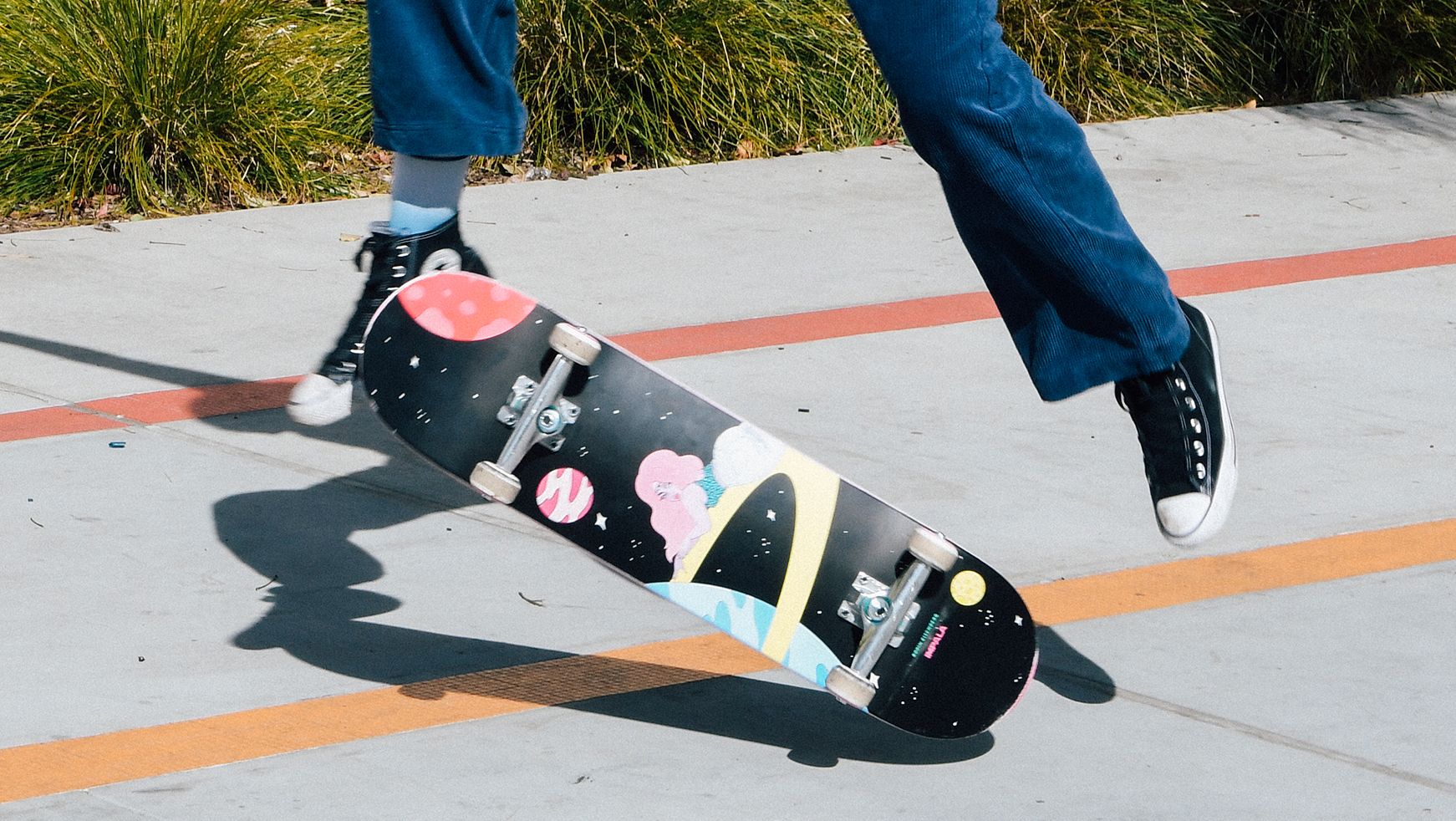 LIFETIME GUARANTEE
Our aim is to create a skateboard range that not only looks good, but is backed by a lifetime guarantee, all at an accessible price.
What's a lifetime guarantee?
It means our skateboards are guaranteed to be free from defects in the material and workmanship for the lifetime of the product.
Basically, it's designed to last.
RESIN-8 CANADIAN MAPLE
What is Resin-8 Maple?
Our skateboards are made by pressing thin layers (each layer is called a 'ply') of wood together, using epoxy-resin glue to hold each ply together.
Why do we use epoxy-resin?
Using epoxy-resin glue makes a skateboard lighter (because its higher strength allows us to use less glue), stronger, and longer lasting. Epoxy-resin is also superior to the industry standard water-based glue.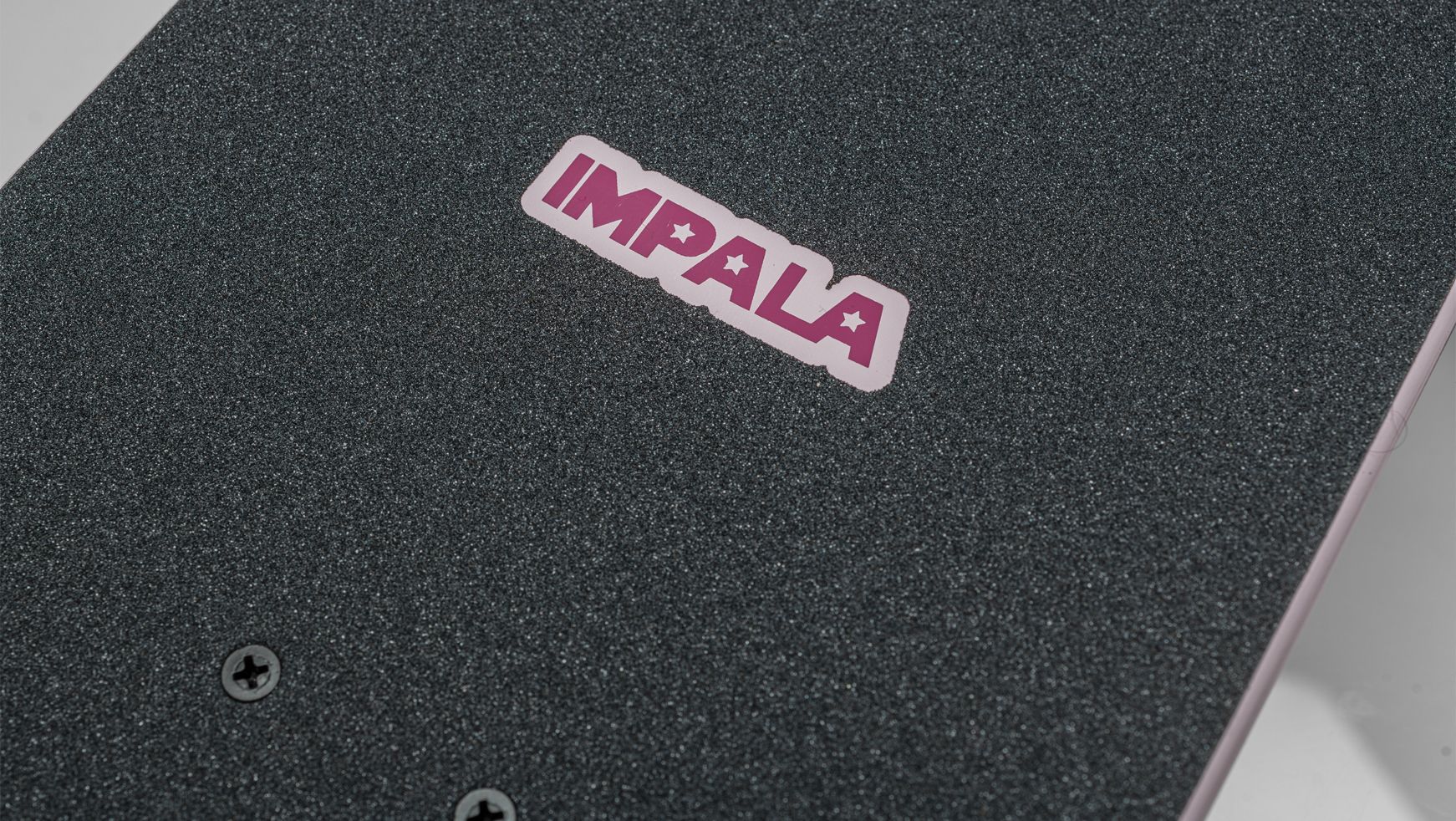 DETAILS
It's all about the details! We've put a lot of time into every last detail - we've created custom Impala glitter griptape, holographic details, custom Impala deck rails, grip cut outs, and much more.