Ce produit est actuellement épuisé.
★ For getting 'round the neighbourhood, campus, or just for fun


★ Collaboration with artist Easty Beasty

★ 35.5" x 9.125" x 22.25" wheelbase

★ Bamboo deck construction 

★ Mellow concave with kicktail

★ 150mm Slant longboard trucks

★ 70mm 78a blue wheels with sea-foam green core

★ ABEC-7 Impala pink rubber shield bearings 

★ LIFETIME GUARANTEE: On all manufacturing faults

★ SUSTAINABILITY: We plant 3 trees for every 1 tree used to manufacture our skateboards.

 
"It's really nice for getting 'round the neighbourhood... really wherever. It's nice and smooth"
- Janthavy Norton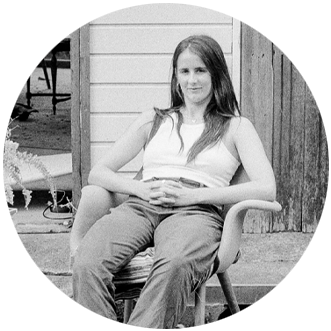 About the Artist
Sydney-based Ella, who goes by the name Easty Beasty, creates vibrant works that explore the inner workings of the mind, painted in earthy tones, set against an ocean-themed backdrop.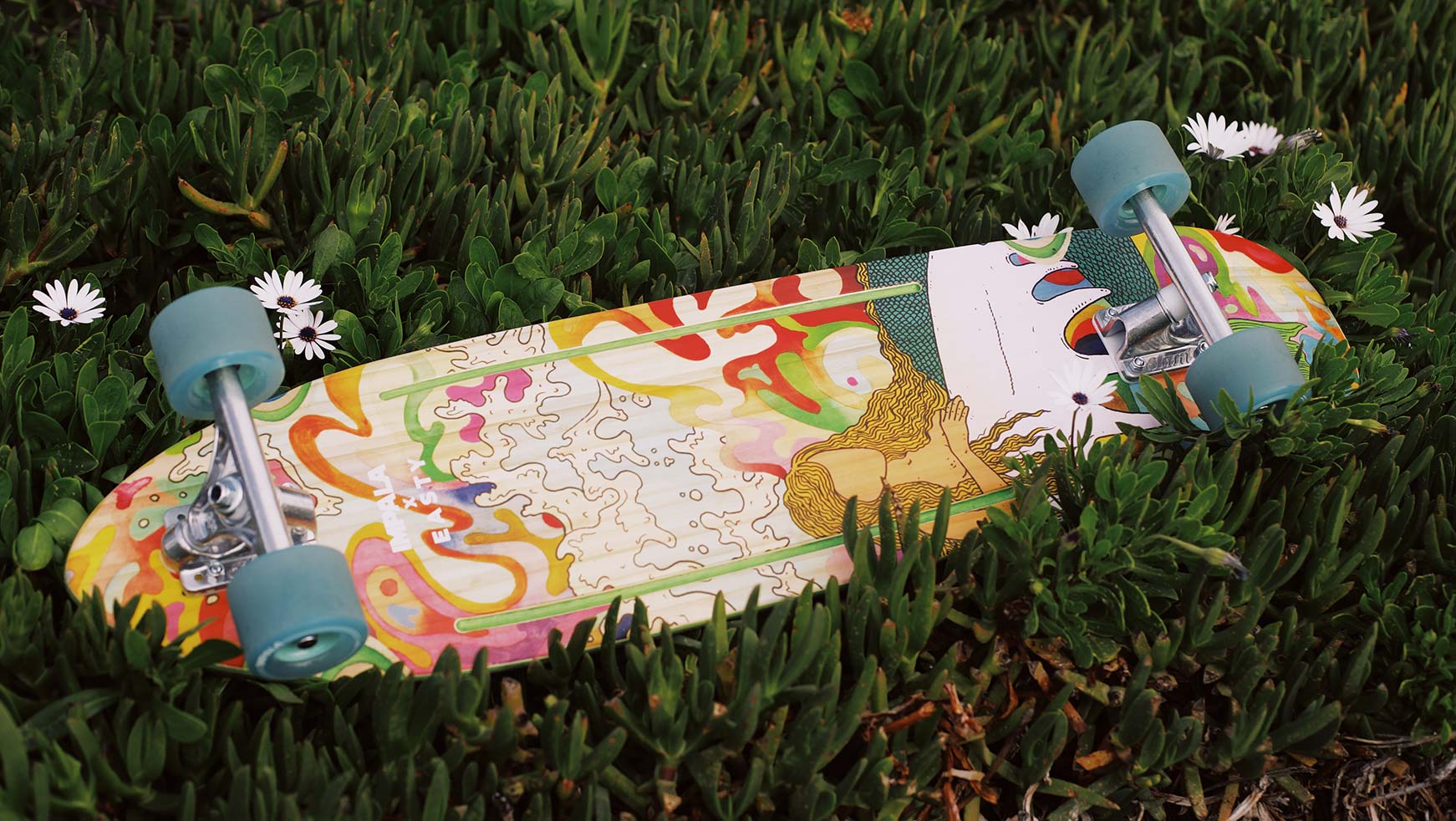 Sustainability
Nous nous soucions de notre impact et nous nous efforçons de créer un produit qui en soit conscient. À toutes les étapes de la conception à la production, nous sommes attentifs à chaque détail - des matériaux aux processus de fabrication que nous utilisons.
We have partnered with the National Forest Foundation (NFF) to donate to their tree-planting program - planting three trees for every one tree we harvest in the making of our skateboards.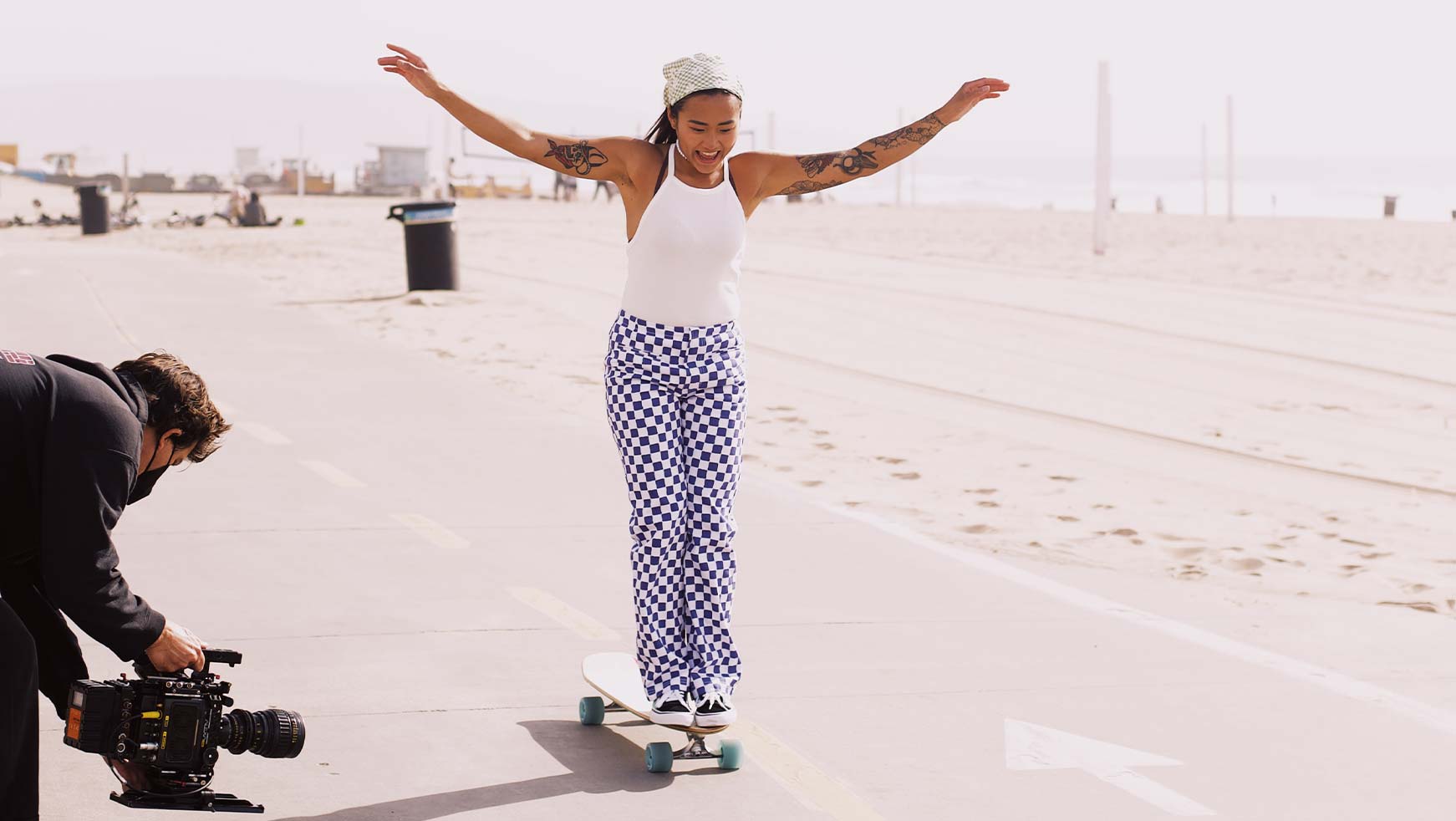 Lifetime Guarantee
Our aim is to create a skateboard range that not only looks good, but is backed by a lifetime guarantee, all at an accessible price.
What's a lifetime guarantee?
It means our skateboards are guaranteed to be free from defects in the material and workmanship for the lifetime of the product.
Basically, it's designed to last.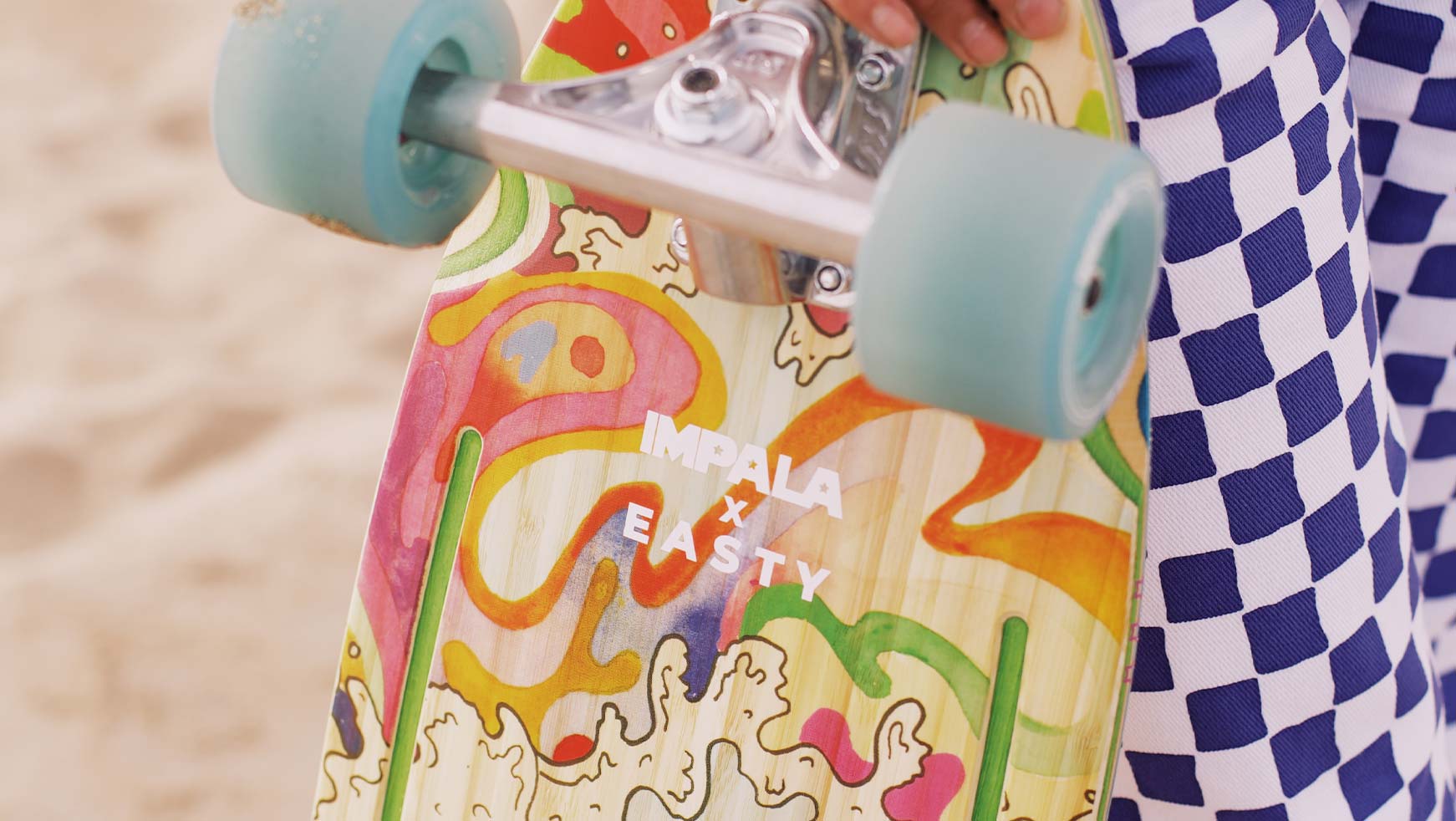 Resin-8 Hard Rock Maple
Our skateboard decks are made by pressing 8 veneers of Hard Rock Maple with epoxy resin glue to make them super-strong.
Why do we use epoxy-resin?
Epoxy resin is much stronger than the standard water based glues, which means we can use less glue, and makes the deck lighter.