This variant is currently sold out
Roller Quad

Grille de tailles
★ Coloris Holographic

★ Le revêtement en matière holographique est plus fragile que celui de nos autres modèles.

★ Nous vous recommandons de sélectionner votre taille EU

★ Grandes tailles disponibles

★ Dessus, semelle et talon en PVC

★ Œillets de lacets en métal

★ Trucks et platine en aluminium

★ Roulements ABEC7

★ Roues en uréthane : 58mm Nylon Core, dureté 82A

★ Produit approuvé Vegan par PETA
★ La finition holographique est plus sensible aux frottements que d'autres coloris, le vernis pouvant s'écorcher en cas d'éraflures, avis aux débutants !
Nous recommandons de sélectionner votre pointure habituelle de chaussure.

Si vous êtes entre deux tailles, nous recommandons de passer à la taille au dessus.

Pour convertir à la taille homme, sautez deux tailles.

Impala Rollerskates Grille de Tailles

EU
US (Femme)
US (Homme)
CM
32
1
12Y
19
33
2
13Y
20
34
3
1
20.5
35
4
2
21
36
5
3
22
37
6
4
23
38
7
5
24
39
8
6
25
40
9
7
25.5
41
10
8
26.5
42
11
9
27




*Merci de noter que les mesures en CM sont approximatives. Si vous êtes entre deux tailles, nous vous recommandons de choisir la plus grande.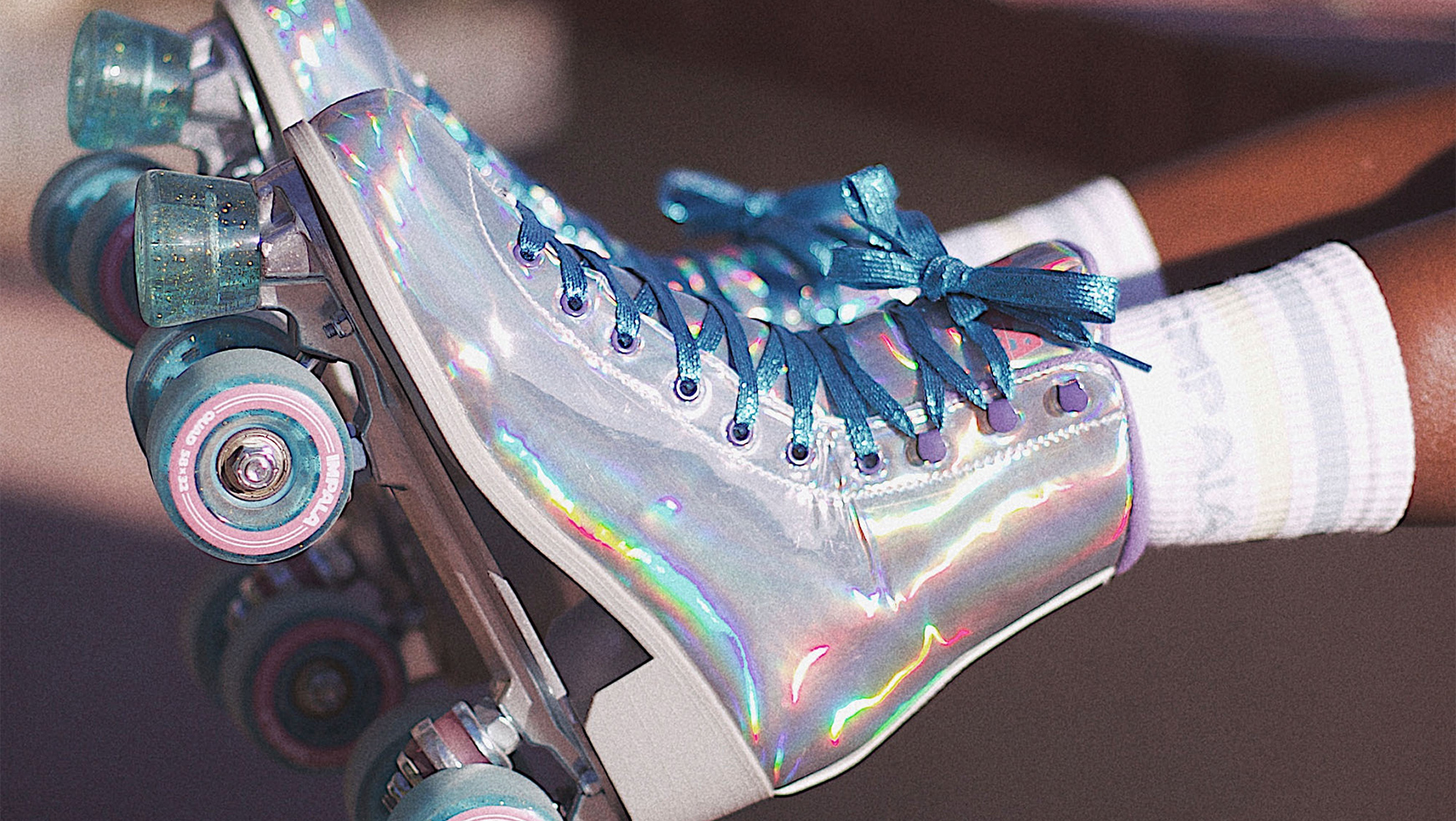 Comfort
Padded collar and tongue designed for your comfort, with a hard-wearing, water-proof boot for maximum ankle support. Our skates are made using PETA-approved vegan materials.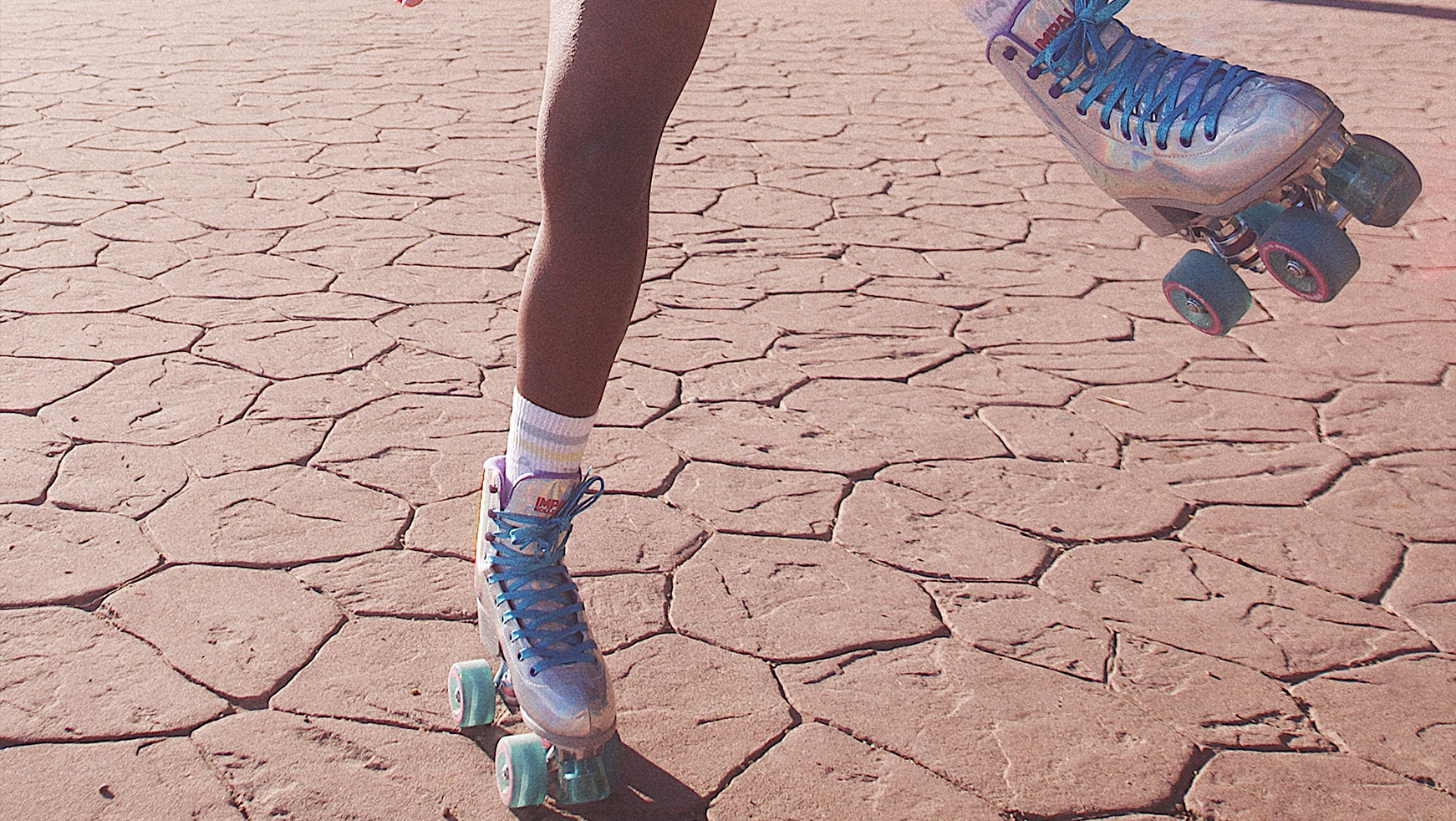 PETA Approved
Our skates are PETA-approved Vegan.
Nous nous soucions de notre impact et nous nous efforçons de créer un produit qui en soit conscient. À toutes les étapes de la conception à la production, nous sommes attentifs à chaque détail - des matériaux aux processus de fabrication que nous utilisons.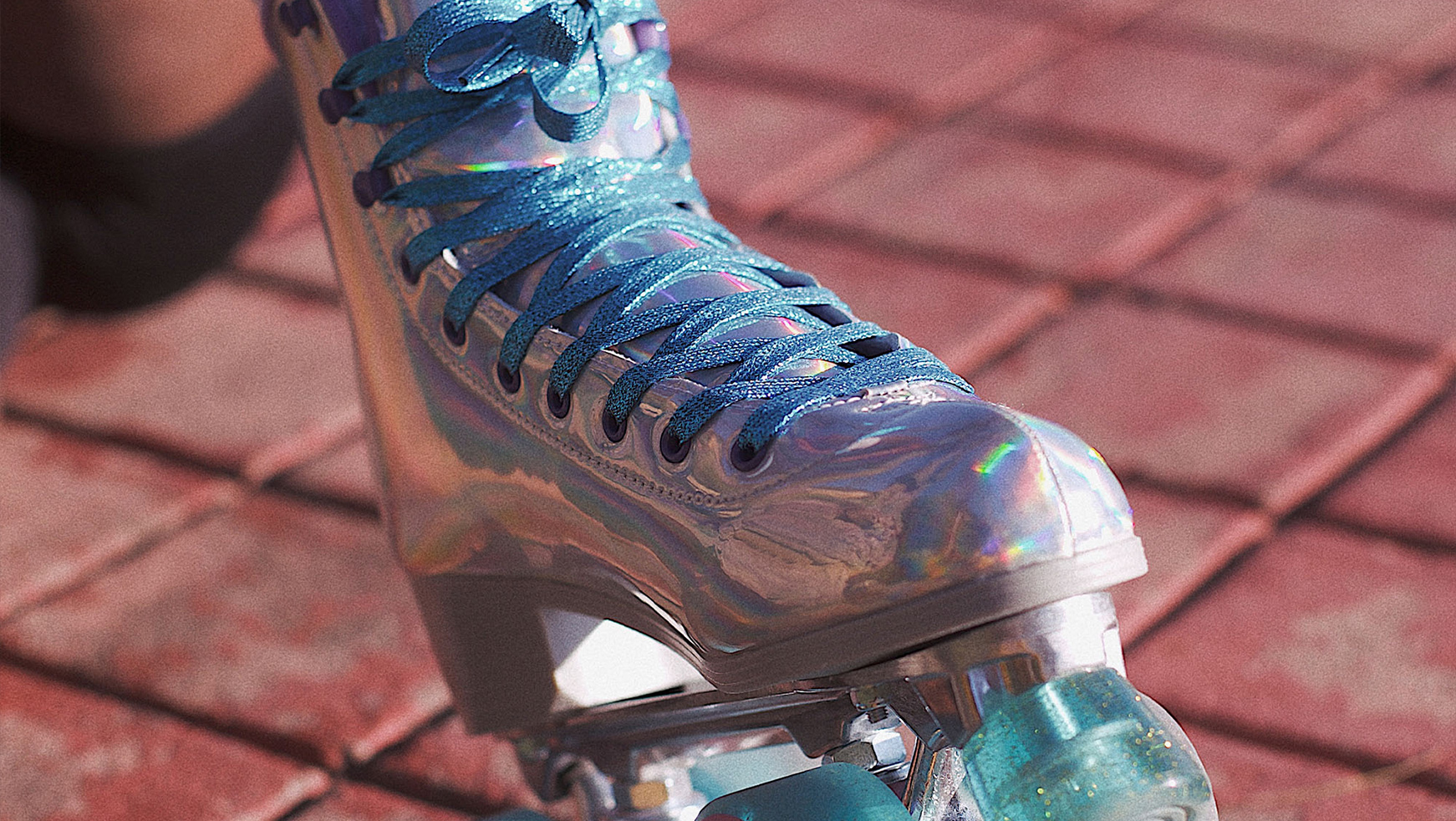 Components
We worked hard to create the best possible skate for entry level-intermediate level recreational skating. Our skate features an aluminium baseplate, urethane bushings, 58mm 82A durometer nylon core urethan wheels, ABEC 7 bearings, PU stopper, a padded collar and tongue and metal speed lace eyelets.